OLD TOWN NORTH CANAL DISTRICT
MONTGOMERY PARK PARKING LOT
Farmers' Market Hours: 3:00-7:00pm
Did you know… Farmers Markets preserve farmland and support rural livelihoods? The Old Town North Farmers' Market is committed to supporting local family farms. This year we implemented a growers own policy at the market asking that our farmers sell only what they grow rather than buying from wholesalers. We are also encouraging our farmers to follow sustainable practices.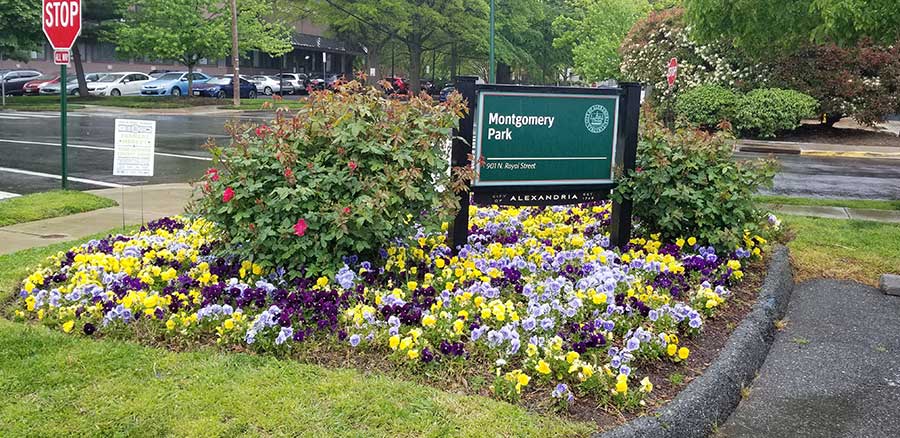 We have all sorts of good news to share this week! Two of our favorite guest vendors will be with us this Thursday, November 19th.
Family of Nuts, with their wonderful freshly roasted nuts and dried fruits, the perfect healthy snack and Cheese Goatees.
Cheese Goatees brings artisan cheeses, fudge, cheesecake and soap all lovingly crafted from the milk of their herd of fifty Alpine Goats living on the family farm in Pennsylvania. Cheese Goatees also shares their Maple Syrup made from maple trees on the farm.
Coffee Lovers Rejoice! Featured vendors Claudia and Joel of TAL and Qualia bring us.

El Salvador Las Veraneras Black Honey
El Salvador Las Duanas Pacamara
Ethiopia Guji Kayon Mt
Guatemala Medina Honey
Brazil Nova Esperanca
DECAF Sidamo

Make sure to check out Qualia's Cold Brew, it has become a favorite with many. New this week!! Warm-up with a cup of hot cocoa on Thursday afternoon and Qualia's Single Origin Coffee on Sunday.
Website: www.qualiacoffeeroasters.com


The Farm Stand at the Community Partnership has a limited supply of fall veggies and fruits including pears, apples, collard greens, carrots, sweet potatoes and a few last of the season tomatoes.

This week Ana of Ana's Twist shares her Signature Soups, perfect for the cooler evenings of November. Ana will also share her Sorbets and fresh baked Empanadas. Many of Ana's offerings are gluten free and vegan.
Phone: 703-201-1824
Email: Anastwist2016@gmail.com

We are so happy to have the art of Pat Palermino here at the market. Jay Palermino is the perfect person to discuss and sell her work.
Mesi of Mesisam Ethiopian Eatery returns to the Thursday Market on December 3rd with her delicious, traditional Ethiopian food.
Phone: 240-505-0040 / 703-594-6029
Website: www.mesisamtheethiopianeatery.com

We bid farewell to Old Blue BBQ's for the season and look forward to their return in 2021.
Website: www.oldbluebbq.com

Amy of from Politics to Pastry
This week (and next) we're doing things a little differently with the weekly menu. To better address everyone's Thanksgiving needs and desires, I'm offering four items for contactless pickup starting this Friday, November 20th through next Wednesday, November 25th (we will be closed November 26-29th). Orders must be placed by this Thursday, November 19th. So, for Thanksgiving, we've got:

Italian lemon ricotta cookies with Thanksgiving-colored sprinkles ($10/dozen);
Death by Chocolate cookies, with or without candy corn ($3/ea; 6/$15);
Cranberry orange scones (perfect for your holiday breakfasts!)($5/ea; 6/$25); and
Individual slices of Pennsylvania Dutch shoofly molasses pie — a favorite that I grew up with ($5/slice; 6/$25).


Orders can be placed now thru Wednesday for pickup this Thursday-Saturday (orders can be placed by direct messaging or emailing frompoliticstopastry@icloud.com). All payment must be contactless (electronic via PayPal or credit card over the phone). Minimum order total is $20.00. Sales are by contactless pickup only (exact pickup address shared upon order confirmation, but pickup is in Alexandria, VA near TC Williams High School).
Website: www.frompoliticstopastry.com
Baking Classes Calendar: – more info
More exciting news.
We will be hosting five Holiday Pop Up Markets on Sundays,10 am to 2 pm, beginning this Sunday, November 22nd and running through Sunday, December 20th. A perfect way to shop for the holidays in the Fresh Air.
This Sunday, November 22nd we welcome guest vendor Selam of ARKIBUNA and her wonderful expressos and cappuccinos.

Ozzy of Ozz Catering brings holiday gift items from Turkey including mosaic bowls crafted by victims of domestic violence, lamps, and her fine Mediterranean food… best hummus in the world and of course baklava.

Mesi of Mesisam Ethiopian Eatery tempts the taste buds with her traditional Ethiopian food and Coffee lovers will be thrilled to see Claudia and Joel of TAL and Qualia with their freshly roasted coffee beans, honey and teas. Jay Palermino will be at the Holiday Market with a selection of the work of folk artist Pat Palermino. Family of Nuts will be with us at all five of our Holiday Pop Up Markets. Snack healthy, snack happy! The Farm Stand will have fresh cheese eggs and fruits and veggies and we are looking into adding Cider from Pennsylvania to the Stand.
Please know the Old Town North Market is a rain or shine market, however, if the weather condition are unsafe because of thunderstorms and lightning, we may modify the setup and hours for the Market. Announcements will be made on the Market Manager's cell phone line. 571-218-2161
We encourage preorder and pick up from our vendors and on site shopping at the market. Items may be preordered for pick up following the links our vendors have shared with us.
We are a rain or shine market but we will cancel if high winds, heavy rains or thunderstorms make conditions unsafe for our shoppers or our vendors. Cancellations due to weather will be announced on The Old Town North Farmer's Market Facebook Page and on 571-218-2161.
Subscribe To Our Weekly Newsletter
No spam, notifications only about new products, updates.
For the safety of the community.
Guidelines for on site shopping.
To ensure the safety of our shoppers, vendors, and the community:
Shoppers and vendors must wear masks
Maintain Social Distancing
Please stay home and rest if feeling unwell
Enter at the Main Market Entrance at 901 North Royal Street
We encourage preorders to insure quick easy shopping and to make sure our vendors can meet your needs.  We love you, but please don't linger!
The Old Town North Thursday Farmer's Market adheres to the guidelines of the CDC, the Virginia Department of Health, The Virginia Department of Agriculture and Consumer Services and the City of Alexandria.