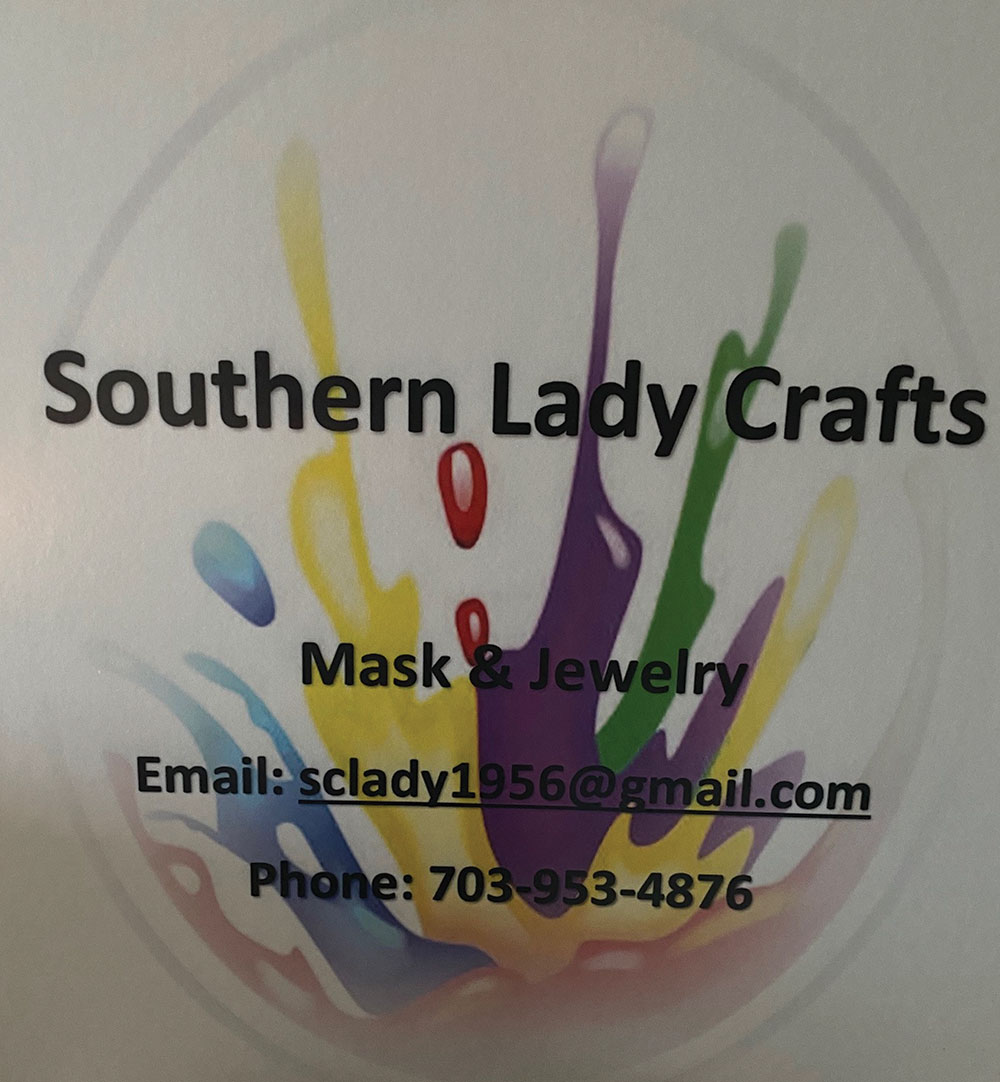 Southern Lady Crafts 
In April 2020 my sister and I had a conversation about COVID-19 and decided to make masks for family/friends. We took home economics in high school (Beaufort S.C.) where we both learned how to sew. We made clothing for family and friends. We sewed from high school through the end of our college years. I decided I will not sew any more once I moved away from the South to Virginia in 1982.
After we started making the masks in various styles, I got very excited. In August of 2020, I decided to take the Masks making up a notch and made some contributions to various facilities and started setting up at various locations as a vendor. I am now making a minimum of 75 masks a week and working as a controller.
Masking making has turned into a passion for me.
The mask has 3 layers of protection (outside/lining(filter)/inside) with adjustable straps.
Contact Info:    
Email: sclady1956@gmail.com
Website: www.yellowdotshop.com
Phone: 703-953-4876