We continue to share the latest news and special offers from our local, small businesses on the Old Town North Community Partnership website. 
Take the Pledge


Pledge to support one local restaurant this Fall!
Our friends at Lost Boy Boy Cider will be offering tastings of their Ciders in Alexandria throughout the Fall. We'll keep you posted!

The Dos and Don'ts of Caulking Windows
Did you know that 25% of heat loss during winter is a result of cold draughts seeping through your window frames? Follow our dos and don'ts for caulking windows to help regulate cold air and moisture infiltration.
DO remove old window sealant – This allows new caulk to adhere to the surface.
DO apply the new sealant to a clean surface – Use a solvent to wipe down window surfaces to remove dust and dirt.
DO choose the correct caulk – Choose the correct caulk for the specific location: Exterior windows, interior windows, humid rooms, or masonry siding.
DON'T  cut too much off the end of the caulk tube tip – The plastic tip on a caulk tube narrows to a point, the more you cut off, the larger the bead of caulk will be.
DON'T caulk weep holes – Weep holes are the small vents or openings in bricks that allow for proper airflow and water release. Weep holes are an important structural function to prevent rust, mold, and rot.
DON'T caulk your window shut – Take note of all the window sections and moveable parts that allow the window to open.
As always, if you're not ready to take on the DIY, we are always here to help!
GIVE US A CALL TODAY

Planning your next project?
Enjoy this special offer for a limited time only.
Expert Handyman & Remodeling
Present this coupon to receive
FREE
Remodeling Consultation
Offer Expires January 31, 2022
Some exclusions apply. Call us for details & to schedule your appointment.
Must present this email offer showing your email address.
Not valid with other coupons or offers. No cash value. Limit one-time use only.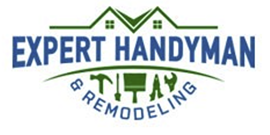 Expert Handyman and Remodeling
300 Montgomery Street, Alexandria, VA, 22314
703.683.1000
experthandyman.com