In the Community...
Congratulations to local business member Tamburro Interiors or their selection to participate in the Campagna Center's Scottish Walk Festivities. Photos are posted of The Campagna Center Christmas décor created for the Scottish Walk Dignitaries Breakfast. Missed the Walk? Check out the Tamburro Interiors Facebook Page for more photos.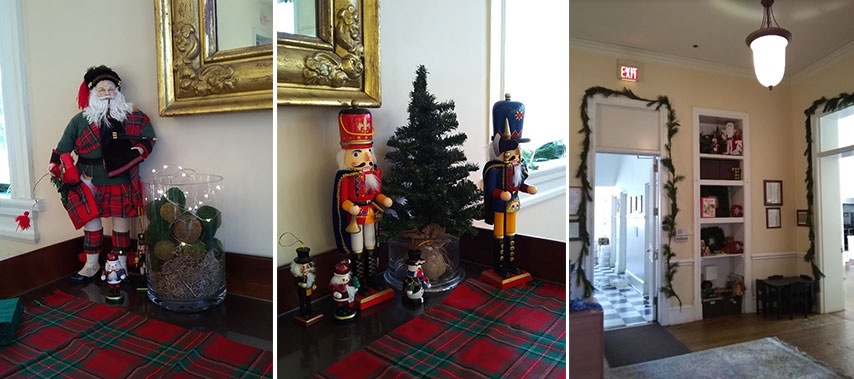 The Holiday Celebrations continue with the Del Ray Artisans Annual Holiday Show. Join them for the 22nd annual Holiday Market! The Holiday Market is open for the first 3 weekends in December. Hours are Fridays 6-9pm, and Saturdays & Sundays 11am-6pm. There are completely different artists each weekend, so visit us all three weekends! Admission is free!
A Taste of Old Town North - Fall 2017. Congratulations to our raffle winners!
Ten Class Pass for River's Edge Yoga, value $140. Must be used by December 31, 2018: Shay B.

A Two Hour Design Consultation with Claire Tamburro of Tamburro Interiors, residential or commercial, value $300: Anne S.

A Gift card from Trader Joe's. Value $25: Kate P.

Foot Pampering Package from Tiger Soap (value $30): Penny L.
*Winners may pick up their prizes at the Old Town North Farmer's Market, Community Table any Thursday, October 12th through November 16th. 3-7pm