There will be no Yoga in the Fresh air today - please join us next week on Thursday, September 27th at 6:00pm.
COURTIER EUROPEAN WINE SOURCE & EVENTS by Rick & Barbara Raunswinder invites you to a French Fall Wine Fete to benefit the IVY HILL CEMETERY HISTORICAL PRESERVATION SOCIETY  Sunday, September 23rd from 3:00 PM - 5:00 PM,  at Ivy Hill Cemetery. Join us at the historic Ivy Hill Crypt to welcome the arrival of Autumn, enjoy a selection of fine French Wines, Cheeses & Charcuterie & explore the storied history & serene beauty  of Alexandria's Ivy Hill Cemetery. The wine tasting features new releases from: Burgundy, Bordeaux & the Rhone. 9 wines in all! as well as assorted French Cheeses & Charcuterie The cost is $45.00 per person, inclusive with $10.00 going to support the IVY HILL CEMETERY HISTORICAL PRESERVATION SOCIETY. All wines shown will be available for purchase on a pre-sale basis w/ delivery at a later date. Advance reservations are necessary! Payment is due at time of reservation via Amex/MasterCard/Visa. To make your reservation simply email: br@vacoxmail.com  or phone:  571.259.7598.

The North Old Town Independent Citizens Association (NOTICe) Fall Membership Meeting is today, Thursday, September 20, 2018 at Old Colony Inn 1101 North Washington Street. Members and Neighbors – All Welcome. Meet and Greet Social from 7:00 p.m. to 7:30 p.m. Guest Speakers Jeffrey Farner, Deputy Director of Planning and Zoning will be giving an update on the developments of Old Town North and the redrawing of the Commonwealth State's legislative districts, 7:30 p.m. to 9:00 p.m. Questions: Contact notice.announcements@gmail.com.
Join River's Edge Yoga for a special Karma Class benefitting the Susan J Komen Foundation on Saturday, September 29th at 12:00pm.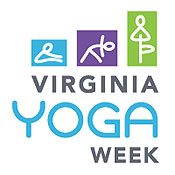 Virginia Yoga Week continues through June 25th but... The yoga love continues through til Fall with the Be Well Virginia Summer Wellness Campaign.
Free yoga in the Fresh Air will take place every Thursday in Montgomery Park 6:00-7:00pm with guest teachers from the Virginia Yoga Week Studios and Concerts will be held at the Montgomery Park Gazebo every Third Thursday of July, August and September.
Montgomery Park – The Gazebo
901 N. Royal St.
Alexandria, VA
Compost Alex working in our Community
Support Composting in Alexandria and support Compost Alex. Tell your friends about composting, even just sharing this newsletter with them. Donate to our project when we launch the campaign, or support now by getting some worm castings. Better yet, if you want to commit some volunteer hours or pro-bono work, send me a message and we'll make it work for everyone. Compost Alex is about composting, and is about our community.