From Yoga to Cycling, Fresh Produce from Virginia's Northern Neck and Equity Theatre, Old Town North has much to share... Help your neighbors find your unique business with the Old Town North Community Partnership Business Directory.
Cost:
Basic listing - $50.00
OTN Directory Map - coming soon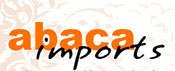 Abaca Import
Abaca Imports a corner stone of Old Town North bids the neighborhood farewell. All items are 20% off. Stop in and sip tea with owners Jim, Catherine and the staff, one last time.
Contact Info
Website: www.abacaimports.com/store/
Artemel & Associates
Agnès Artemel is a Realtor with Keller Williams Metro Center. She is a past president of the Old Town North Community Partnership and currently a Board member at NOTICe. She is involved in community affairs in many ways, from planning and sponsoring local events to serving on Boards and Commissions of the City of Alexandria, and is an expert on Old Town North, its communities, and its future prospects. She has been appointed to represent Rivergate, the Oronoco, and Tobacco Quay on a stakeholder panel. Invest, buy a home, and live happily in Old Town North!
Contact Info
Address: Keller Williams Metro Center, 1701 Duke Street, Suite 100, Alexandria VA 22314
Phone: 703-535-3610 (office) | 202-763-1454 (cell)
Email: aartemel@kw.com
Website: www.artemelassociates.kw.com
Language Stars
Language Stars features a dynamic learning environment that helps children learn new languages and become global citizens. Native-speaking teachers use FunImmersion® to instruct young learners in Spanish, Mandarin, French, Italian, German and Arabic.
MRE Properties
MRE Properties provides a wide range of commercial real estate services in the Northern Virginia area including commercial property management, leasing, and consulting. Since 1984, MRE Properties has dealt with all types of commercial space from retail, to office, to flex/industrial.
Contact Info
Address: 300 Montgomery St. #200, Alexandria, VA 22314
Phone: 703-836-8066 (office) | 703-836-8091 (fax)
Email: info@mreproperties.com
Website: www.mreproperties.com
Potomac Conference Center
The Potomac Conference Center is housed within the ABI headquarters office in Canal Center Plaza. Situated just steps from the Potomac River, it is an ideal alternative to a large traditional hotel space with flexible meeting space, recording studio and rooftop deck.
The rooftop deck is the perfect complementary outdoor space, with views of Washington D.C. and Maryland, and can accommodate receptions for up to 200 attendees.
Its location in north Old Town Alexandria means easy access to cafes, restaurants, shopping and many historic attractions. Transportation options to the office include two large hub airports and major transit, including Metro and Amtrak. Catering is available upon request. The ideal alternative for your next workshop, business meeting or reception.
Contact Info
Mary Kleppinger
Address: 66 Canal Center Plaza, Suite 600, Alexandria, VA
Website: www.PotomacConferenceCenter.com
River's Edge Yoga
River's Edge Yoga Center, one block from the river in Old Town Alexandria, is a cozy yoga oasis dedicated to the teaching of yoga in the classical tradition. We offer Ashtanga Vinyasa Yoga, both the Primary and Intermediate Series and Mysore along with Yoga For Athletes, Yoga Sage a therapeutic approach to Yoga, Vinyasa Flow, Pre and post natal yoga,Yoga Tales for the younger set, Ballet and Barre.
Contact Info
Address: 300 Montgomery Street, Suite 201, Alexandria, VA 22314
Phone: 571-218-2161
Email: info@riversedgeyoga.com
Website: www.riversedgeyoga.com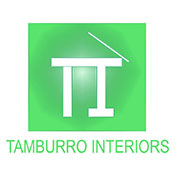 Tamburro Interiors, LLC
Tamburro Interiors, LLC is a full service interior design firm specializing in sustainable hospitality, restaurant/ food & beverage, retail, and residential design. With more than 25 years of experience in the development of singular concepts for the interior design, retail, and food service industries, Ms. Tamburro brings a unique perspective to each project and exceptional insight into understanding what makes a restaurant, store, or hotel guest-friendly, aesthetically pleasing, yet cost effective to build. As a LEED Accredited Professional, her extensive knowledge of and passion for sustainable design and business practices are a valuable asset to her clients. Ms. Tamburro's residential clients appreciate her ability to provide comprehensive design schemes that enhance their personal taste, creating spaces that are polished and livable, affordable, and adhere to their schedule.
Contact Info
Claire E. Tamburro, ASID, LEED AP, ID+C
Address: P.O. Box 2389, Arlington, VA 22202
Phone: 703-725-6739
Email: Claire@tamburrointeriors.com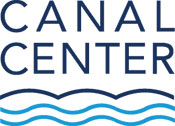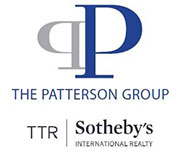 The Patterson Group
The Patterson Group is led by Phyllis Patterson, named the #113 real estate agent in the country in 2017 by REAL Trends and the Wall Street Journal, and offers professional, hardworking, detailed, and friendly service and a large network of contacts collected over more than thirty years in Alexandria real estate. With both local and international reach, we are ideally positioned to serve as your experts on development and upcoming listings in North Old Town.
Contact Info
Phone: 703-310-6201
Email: bpatterson@ttrsir.com
Website: www.PhyllisPatterson.com

Trader Joe's
Trader Joes, now in its' fiftieth year is a cornerstone of Old Town North Alexandria and greater metropolitan D.C. Trader Joes offers a wide selection of reasonably priced staples and delicacies and demonstrates a strong dedication to the local community; the Old Town store donates over 1.5 million dollars of food yearly to the Capital Area Food Bank.
Contact Info
Address: 612 N.Saint Asaph Street, Alexandria, VA 22314
Phone: 703-548-0611
Website: www.traderjoes.com