OLD TOWN NORTH CANAL DISTRICT
MONTGOMERY PARK PARKING LOT
901 North Royal Street
Thursday: 3:00 pm – 7:00 pm | Sunday: 10:00 am – 2:00 pm
Did you know… Farmers Markets preserve farmland and support rural livelihoods? The Old Town North Farmers' Market is committed to supporting local family farms. This year we are encouraging our farmers to follow sustainable practices.
Thank you for supporting our farmers and our local small businesses.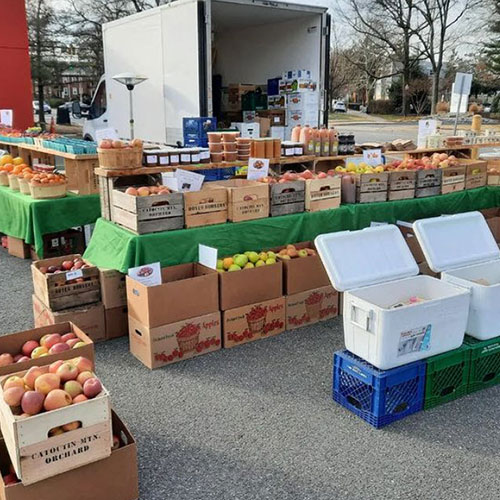 Papa's Produce at the Community Market Stand
Subscribe To Our Weekly Newsletter
We are a rain or shine market but we will cancel if high winds, heavy rains or thunderstorms make conditions unsafe for our shoppers or our vendors. Cancellations due to weather will be announced on
OTN FM facebook page
and on 571-218-2161.
The CDC Guidelines now allow fully vaccinated residents to go about their business without masks but we ask shoppers, vendors, and staff who have not been fully vaccinated to wear masks at the market in consideration of those more vulnerable members of our community.