OLD TOWN NORTH CANAL DISTRICT
MONTGOMERY PARK PARKING LOT
Farmers' Market Hours: 3:00-6:00pm
Did you know… Farmers Markets preserve farmland and support rural livelihoods? The Old Town North Farmers' Market is committed to supporting local family farms. This year we implemented a growers own policy at the market asking that our farmers sell only what they grow rather than buying from wholesalers. We are also encouraging our farmers to follow sustainable practices.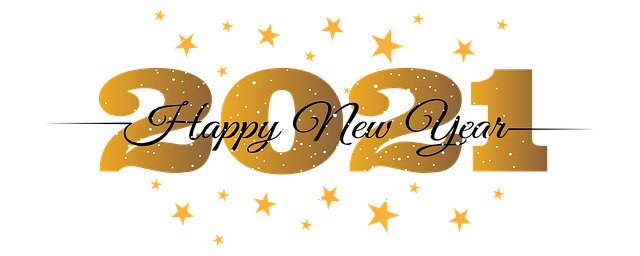 The Farmer's Market will be open this Thursday, January 28th from 3:00-6:00 pm.
The market is a rain or shine market but if the snow and sleet continue and the market is forced to cancel we will announce the cancellation on the market master's cell phone line by 1:00 pm, Thursday, January 28th. Phone: 571-218-2161
Many thanks to all our friends and neighbors for your continued support of our local, small businesses.
Shop local, shop happy!
Frauke of PorkStork is away this week but suggests that those interested in PorkStork's Fall Offer place an order with her directly and she will deliver. Pork Stork's Fall Offer! Meat, bacon and sausage from acorn fed pigs. The meat is darker and more marbled with a taste of Nuts and herbs. Frauke is also now offering New York Maple Syrup and Bourbon Flavored Maple Syrup aged in whiskey barrels. The maple syrup is available by pre-order only. I gave bottles of the Bourbon flavored Maple Syrup as Christmas Gifts and they were a huge success.
Website: www.porkstork.com
Email: theporkstork@gmail.com

We are delighted to welcome Mesisam Ethiopian Eatery back to the market. Mesi and her husband Anthony share a wide selection of traditional Ethiopian dishes including spicy lentils, green beans spicy spinach and more, all served with Injera. Mesi has added a new item to her menu, a hummus dip made with chickpeas lentils and a unique blend of spices.The hummus is a perfect nibble while hanging out at home!   Phone: 240-505-0040 / 703-594-602  Website: www.mesisamtheethiopianeatery.com

Ana of Ana's Twist brings us her Signature Soups, a perfect choice as temperatures drop and the wind picks up, Sorbets and fresh baked Empanadas; many of Ana's offerings are vegan friendly and gluten free.
Phone: 703-201-1824
Email: Anastwist2016@gmail.com

Coffee lovers rejoice as Claudia of TAL Single Origin and Joel of Qualia Coffee Roasters delight in freshly roasted carefully curated coffees from around the world and Qualia's Cold Brew a favorite with many of our loyal shoppers.
Website: www.qualiacoffeeroasters.com

This week the Farmstand at the Community Table offers a variety of cheeses and yogurts from Pequa Valley Farm, Fresh Produce including apples, pears, blueberries, sweet potatoes, farm fresh eggs, from Happy Hens living on an Amish Farm, honey, maple syrup and much more. We are so pleased to be working with Dave of Papa's Market and Barbara of Tom's Amish Cheese Store to bring the best of Pennsylvania's Lancaster County. We will also have a limited supply of freshly roasted nuts and dried fruits from our friends Family of Nuts at the Community Farmstand.



Amy of from Politics to Pastry

Key lime white chocolate chip biscotti ($10/dozen): Key lime juice and sweet white chocolate chips make these Italian biscotti a special American treat, designed to take you to the warm breezes and palm trees of the Florida Keys; and
PB&J scones ($5/ea; $25/6): Peanut butter chips and dried strawberries are added to a "vanilla" scone base to create the perfect peanut butter and jelly scone.

Menu sales remain by contactless pickup only (exact pickup address shared upon order confirmation, but in Alexandria near TC Williams High School). Orders can be placed by direct messaging or emailing frompoliticstopastry@icloud.com. All payments must be contactless via PayPal or credit card over the phone. The minimum total order of $20.00.

Valentine's Day Offerings Are Here!
For Valentine's Day this year, I'm offering red-ribbon-wrapped boxes containing pasta di mandorla amaretti with red glace cherry center, Italian rainbow cookies in shades of red and pink, and Italian lemon ricotta cookies with Valentine's Day sprinkles. Reply to this email for advance ordering.

Also for Valentine's Day, I'm offering a perfect date-night-in or family-night-in event. Join me (and my husband, who'll be my sous chef!) for "Pasta Two Ways", a virtual class featuring both dinner (homemade farfalle pasta with a lemon herb sauce) and dessert (pasta di mandorla amaretti cookies (almond pasta cookies)). The class is from 4:00-7:00pm eastern US, is $65/streaming device, and you can register here. Space is limited to 15 spots, so sign up while you can!


Please know the Old Town North Market is a rain or shine market, however, if the weather conditions are unsafe because of thunderstorms and lightning, we may modify the setup and hours for the Market. Announcements will be made on the Market Manager's cell phone line. 571-218-2161
We encourage preorder and pick up from our vendors and on-site shopping at the market. Items may be pre-ordered for pick up following the links our vendors have shared with us.
Please know the Old Town North Farmer's Market works to adhere to the safety guidelines of the CDC, the Virginia Department of Health, and the updated best practices issued by Governor Northam. Please help us to keep our community safe! Wear a mask, stay home if you feel unwell, use the hand sanitizer at the vendor booths, try to maintain six feet of distance while shopping at the market and, much as we love you, please don't linger!​
We are a rain or shine market but we will cancel if high winds, heavy rains or thunderstorms make conditions unsafe for our shoppers or our vendors. Cancellations due to weather will be announced on The Old Town North Farmer's Market Facebook Page and on 571-218-2161.
Subscribe To Our Weekly Newsletter
No spam, notifications only about new products, updates.