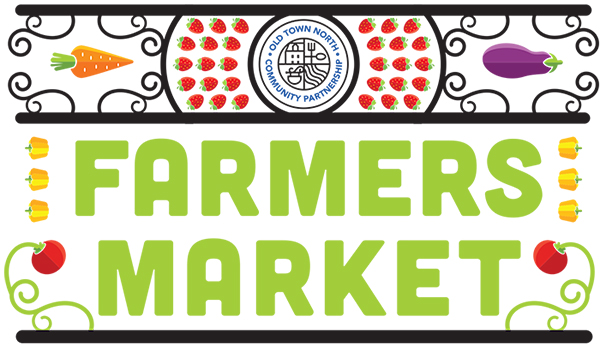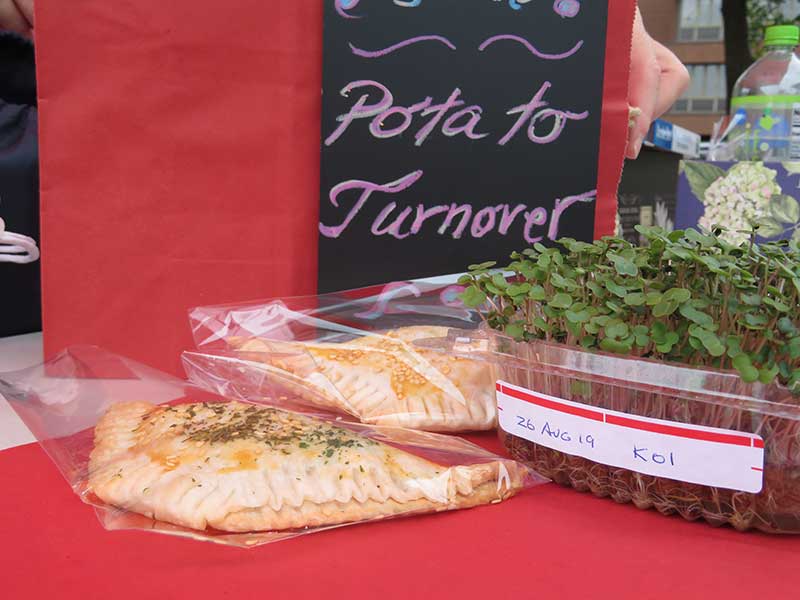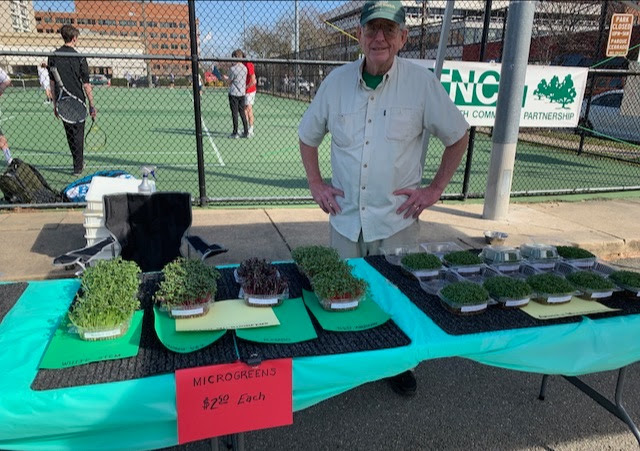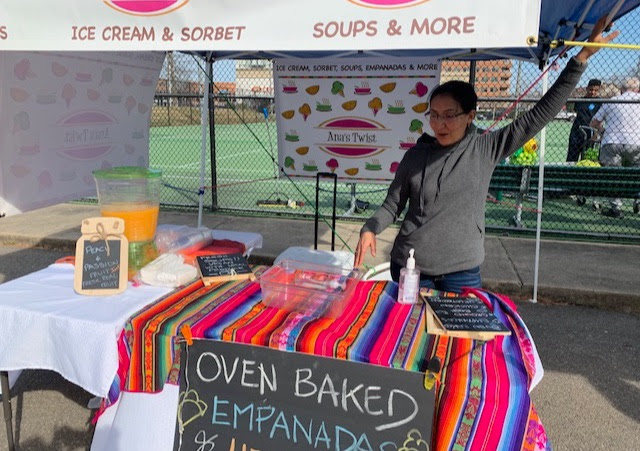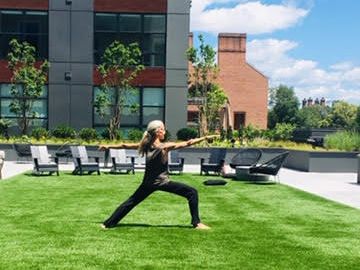 OLD TOWN NORTH CANAL DISTRICT · MONTGOMERY PARK PARKING LOT
901 North Royal Street
Did you know... Locally owned retailers, such as farmers markets return more than three times as much of their sales to the local economy compared to chain competitors.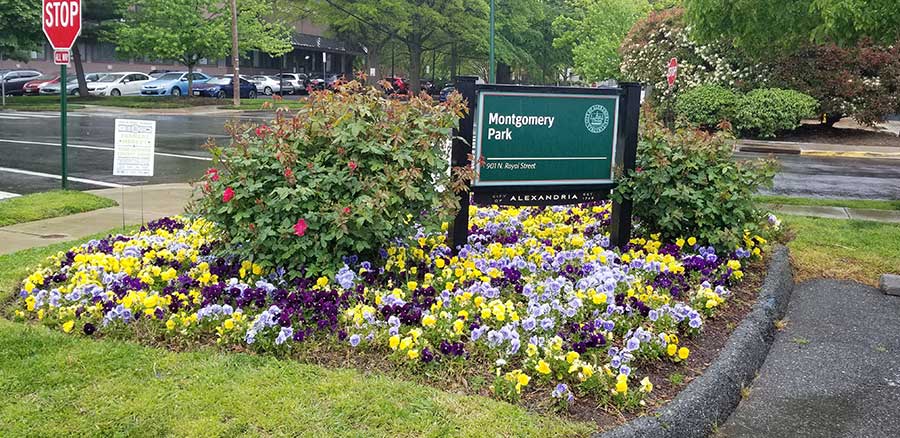 Greetings from The Old Town North Community Partnership
Farmers' Market Hours
3:00-7:00pm
The weather prediction is for a warm sunny day this Thursday, October 22nd. Perfect for shopping in the open air at the market.
Coffee Lovers Rejoice! This week Joel of Qualia Roasters has a variety of carefully curated coffee beans from around the world, while Claudia of TAL Single Origin brings a selection of beans from her family's coffee plantation in El Salvador, hibiscus teas and honey from the bee hives on her family's plantation.

Brazil Nova Esperanca
El Salvador Veraneras Black Honey
Flores Bajawa Ngura
Ethiopia Aricha Natural
Ethiopia Kayon Mt.
DECAF Guatemala
This week Ana of Ana's Twist brings us her Signature Soups, delicious both hot or cold, Sorbets and Fresh baked Empanadas. Many of Ana's offerings are vegan and gluten free.
Phone: 703-201-1824
Email: Anastwist2016@gmail.com

Mesi of Mesisam Ethiopian Eatery is with us this week with a wide selection of Ethiopian Food all served with Injera, the traditional Ethiopian bread.
Phone: 240-505-0040 / 703-594-6029
Website: www.mesisamtheethiopianeatery.com
Email: Mesisam@gmail.com

Last week both Mesi and Rachel of Old Blue BBQ sold out of many customer favorites; shop early!
We were delighted to welcome the artwork of Pat Palermo to the market, skillfully curated and sold by her son, Jay. Great to have him here.

Wonderful to have Cheese Goatees with us this past Thursday, I know their fans were thrilled and look forward to their return in mid-November.
Facebook page
Email: cheesegoatees@gmail.com | Phone: 717-830-5686

Diaz Berries and Veggies are away til Spring but we have a wide selection of apples, pears, blueberries, fall veggies, farm fresh eggs and cheese from our Pennsylvania farmers for sale at the Community Table, along with Chef D's Barbecue Sauce. The Hell's Kitchen Episodes featuring Chef D are now airing abroad and will air in the U.S in January.
Phone: 540-834-9546 | Facebook page.

We look forward to seeing our new baker Panorama Bakery at the market this Thursday, October 22nd or next, October 29th. Panorama Bakery will be sharing, baguettes, croissants, scones and a wide selection of other European pastries

Congratulations to our friend Gregg on the opening of the storefront location of Chewish Deli! We look forward to seeing him back at the market with his marvelous bagels soon. Look for his bagels at the Coffee Lovers tent in the next few weeks!
Website: www.chewishdeli.com

Amy of from Politics to Pastry.
This week we've got:

Our popular butterscotch scones ($5/ea; $25/6);
The gorgeous maple walnut bars pictured in our opening photo—ooey and gooey and a close relative of pecan pie, but with walnuts, maple syrup, and a shortbread crust, measuring about 2.5" square ($4/ea; $20/6); and
Double chocolate biscotti, perfect with a cup of tea, coffee, hot chocolate, or simply on their own ($10/dozen).


Menu sales are by contactless pickup only (I will share the exact pickup address with you upon order confirmation, but pickup is in Alexandria near TC Williams High School). Orders can be placed now thru Wednesday for pickup this Thursday-Saturday (orders can be placed by direct messaging or emailing frompoliticstopastry@icloud.com). All payments must be contactless (electronic via PayPal or credit card over the phone). The minimum order total is $20.00. Sales are by contactless pickup only (exact pickup address shared upon order confirmation, but pickup is in Alexandria, VA near TC Williams High School).

Website: www.frompoliticstopastry.com
Please know the Old Town North Market is a rain or shine market, however, if the weather condition are unsafe because of thunderstorms and lightning, we may modify the setup and hours for the Market. Announcements will be made on the Market Manager's cell phone line. 571-218-2161
We encourage preorder and pick up from our vendors and on site shopping at the market. Items may be preordered for pick up following the links our vendors have shared with us.
For the safety of the community. Guidelines for on site shopping.
To ensure the safety of our shoppers, vendors, and the community:
Shoppers and vendors must wear masks
Maintain Social Distancing
Please stay home and rest if feeling unwell
Enter at the Main Market Entrance at 901 North Royal Street
We encourage preorders to insure quick easy shopping and to make sure our vendors can meet your needs. We love you, but please don't linger!
The Old Town North Thursday Farmer's Market adheres to the guidelines of the CDC, the Virginia Department of Health, The Virginia Department of Agriculture and Consumer Services and the City of Alexandria.
We are a rain or shine market but we will cancel if high winds, heavy rains or thunderstorms make conditions unsafe for our shoppers or our vendors. Cancellations due to weather will be announced on The Old Town North Farmer's Market Facebook Page and on 571-218-2161.
Have a favorite vendor you would like to see at the market?
Please share their information with us.