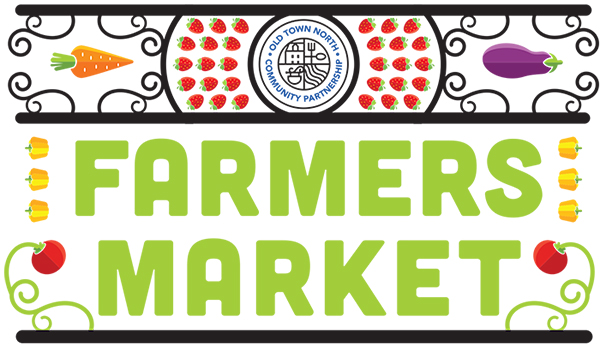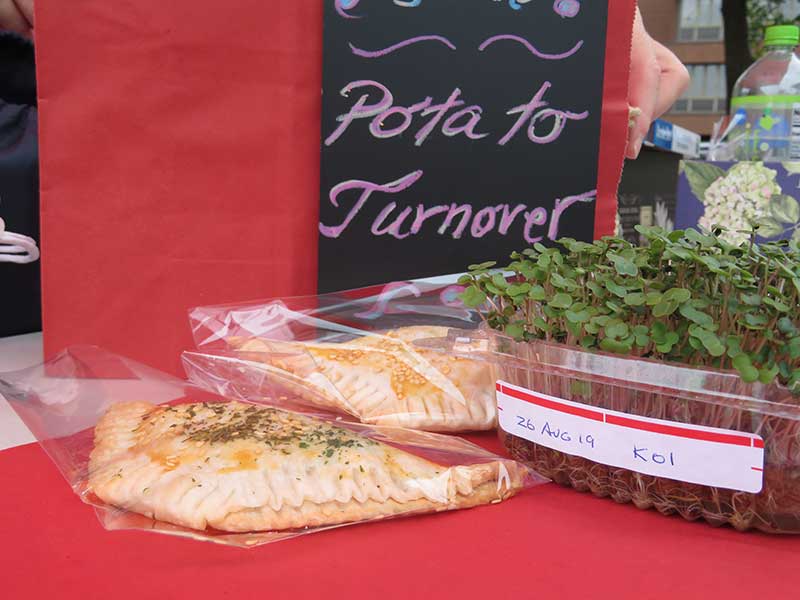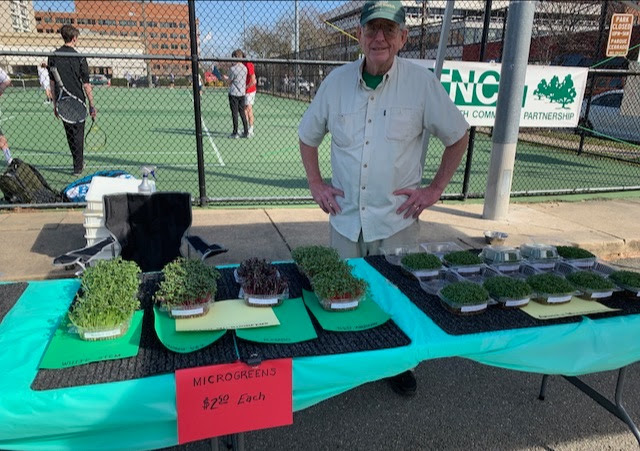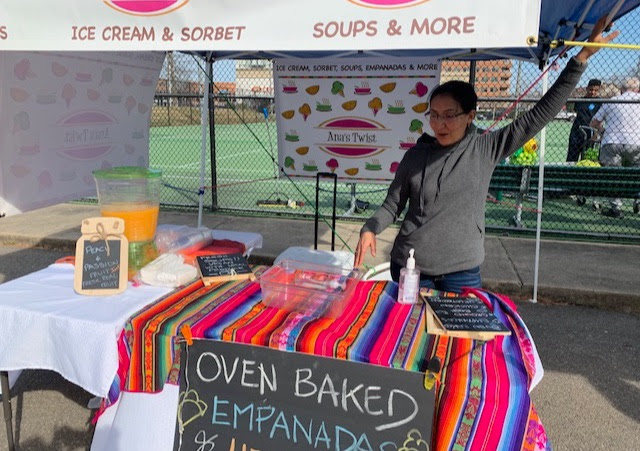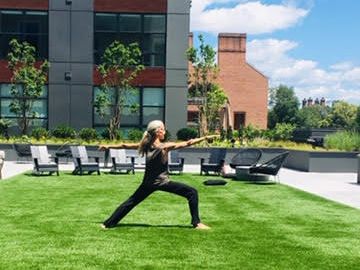 OLD TOWN NORTH CANAL DISTRICT · MONTGOMERY PARK PARKING LOT
901 North Royal Street
Did you know... Locally owned retailers, such as farmers markets return more than three times as much of their sales to the local economy compared to chain competitors.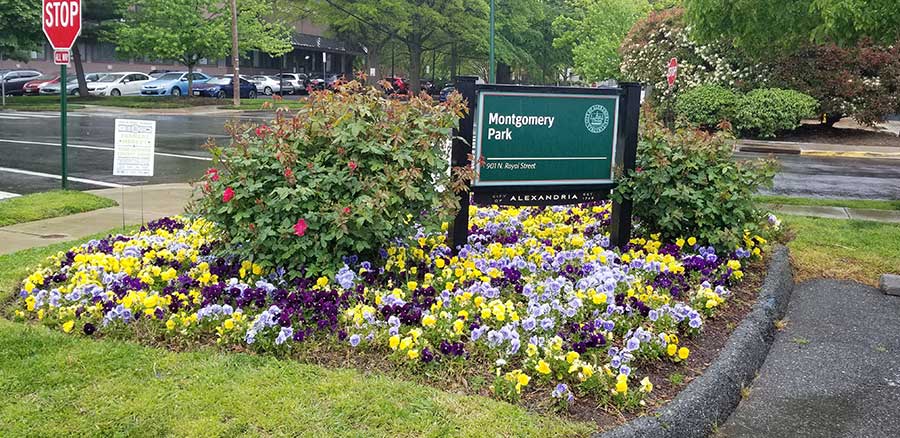 Greetings from The Old Town North Community Partnership
Market Hours: 3:00-6:00pm
Yesterday was Memorial Day. A day of remembrance and thanks for those who gave their lives in service to their country.
Let us also give thanks to those who continue to serve; our military, our first responders, doctors, nurses and, in this time of crisis, those who continue to staff our grocery stores and volunteer at not for profits throughout the country.
Thank you!
Ivana of Maillard Therapy shares...

Items for market preorders & pickups are:
* Carrot Pecan Cookies filled with White Chocolate Orange paste $6 per 1/2 dozen
* Vanilla Shortbread Butter Cookies filled with Blueberry Lavender paste $6 per 1/2dozen
* Roasted Hazelnut Shortbread Cookies filled w Cocoa paste $6 per 1/2 dozen
* Shortcrust Turnovers~Handpies -- *Apple-Caramel Shortcrust Turnovers aka Hand pies / $3 per piece
* Savory Shortcrust Turnovers~Handpies/ $3 per piece: *Potato filling seasoned with Caramelized Onions and sweet Hungarian Paprika OR *Spinach filling thickened with egg free/dairy free Hollandaise sauce
Gluten free selection:
*Gluten Free* Carrot Pecan Cookies filled with White Chocolate Orange paste $6 for 4pc
* Gluten Free* Vanilla Shortbread Cookies filled Blueberry Lavender paste $6 for 4pc
* Gluten Free WELLNESS BREAD:$5 1/2 loaf **FLAXSEED-CRANBERRY - roasted flaxseed & sunflower seeds, dried cranberries & mashed cranberries, oatmeal, rice flour - Sweetened only with grated apples!
* Perfect to spike up your daily omega-3, antioxidants and fiber intake!

** Please, for shortcrust pastry orders for Thursday Farmers Market pickup - order by Wednesdays 6:00pm
Phone: 202-290-8019 / Email: maillardtherapy@fastmail.com
Facebook Page | Instagram
Gonzalo of Diaz Berries and Veggies has been bringing us the most marvelous strawberries and other wonderful fresh produce from his family farm in Virginia's Northern Neck.
Phone: 540-834-9546 | Facebook page.
Claudia of TAL (202-489-5934) and Qualia shares

* Coffee Flower Tea $10
(when purchase of 2 bags: you will receive a $1 off)
* Hibiscus Tea $12
(when purchase of 2 bags: you will receive a $1 off)
12oz TAL Coffee Bag $18
(when purchase of 2 bags: you will receive $1 off)
2.5 TAL lbs Coffee Bag $47
6 oz. TAL Coffee Flower Harvest Honey $13
(if a purchase of 2: there is $1 off)

Beans this week:

Ethiopia Sidamo Natural $15
Tanzania Mimba AA $13
Sumatra Arisarina $15
Nicaragua El Porvenir $15
Brazil Bela Epoca $13
DECAF Colombia Valle de Cauca $13

Qualia's Cold Brew is delicious either iced or hot. More info on these offerings is available on our website qualiacoffeeroasters.com
Bryan of Cheese Goatees has added Cheese Cake to the menu; made with milk from the goats on the family farm, it is proving a big hit with our loyal customers. [ menu]
Facebook page.
Email: cheesegoatees@gmail.com
Phone: 717-830-5686
Urban Farmer Gordon of Gordy's Greens brings us eggs from Happy Free Range Hens and Microgreens. I am very fond of his Arugala and White Radish sprinkled over salad, pasta or soup; the greens add a dash to the meal.
Phone: 703-850-2710
Email: info@oldtownnorth.org
Ana of Ana's Twist has added muffins and chocolate cupcakes made with quinoa flour along with her Signature Soups, Empanadas and Sorbets. Many of Ana's offerings are gluten free, egg free and vegan. [MENU]
Phone: 703-201-1824
Email: Anastwist2016@gmail.com

Frauke of PorkStork Farms has a limited supply and asks that folks reach out to her directly for delivery options. We will have a limited supply of the Belmont Farm hand sanitizer available at the community table.
Website: www.porkstork.com [MENU]
Email: theporkstork@gmail.com

We now have the Alive Food Bin out at the Community Table for donations of healthy non perishable food. Donations will be given to the Food Pantry at Meade Memorial Church. ALIVE has been providing Food Service at Meade Memorial Church.
We thank all of our vendors and loyal customers for your continued support of the market!
The Old Town North Thursday Farmer's Market adheres to the guidelines of the CDC, the Virginia Department of Health, The Virginia Department of Agriculture and Consumer Services and the City of Alexandria.
For the health of shoppers, vendors and the community we ask that shoppers maintain social distancing, wear a mask when at the market and stay home if feeling unwell. We love you, but please don't linger.
We are a rain or shine market but we will cancel if high winds, heavy rains or thunderstorms make conditions unsafe for our shoppers or our vendors. Cancellations due to weather will be announced on The Old Town North Farmer's Market Facebook Page and on 571-218-2161.
Have a favorite vendor you would like to see at the market?
Please share their information with us.