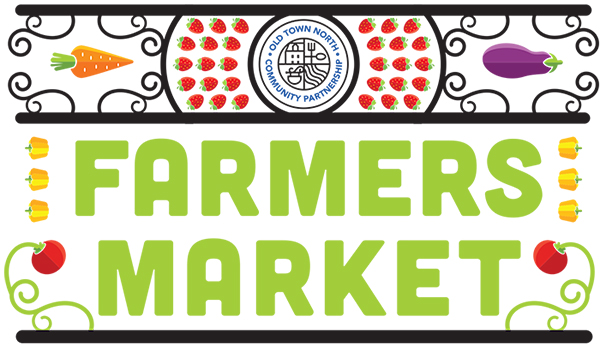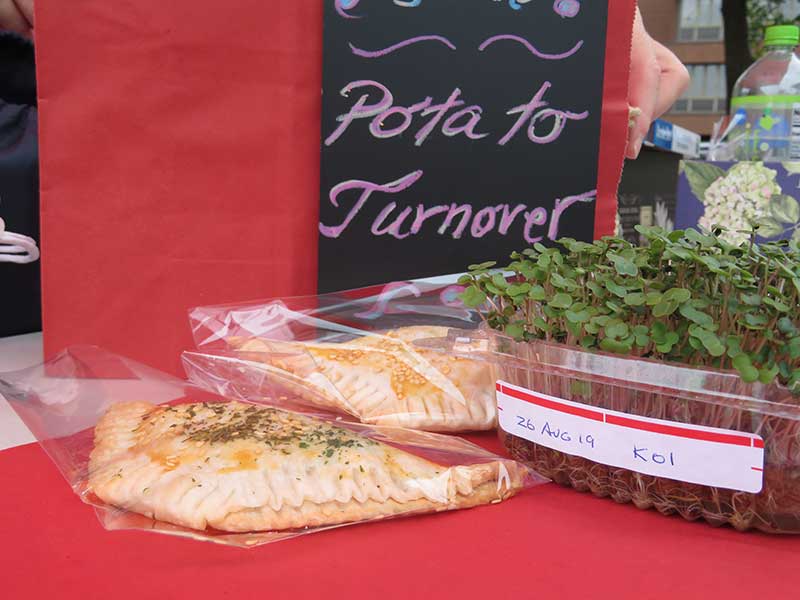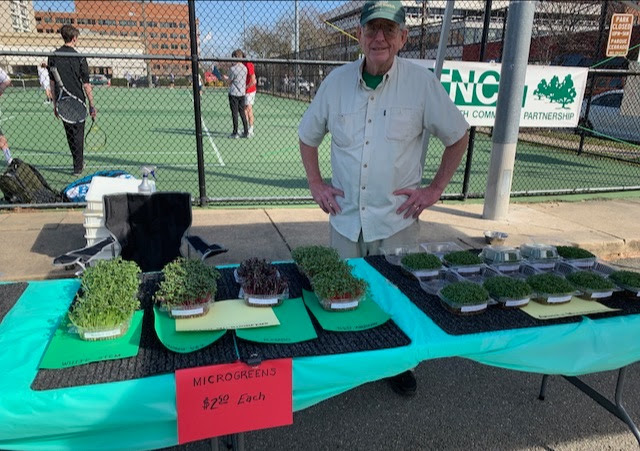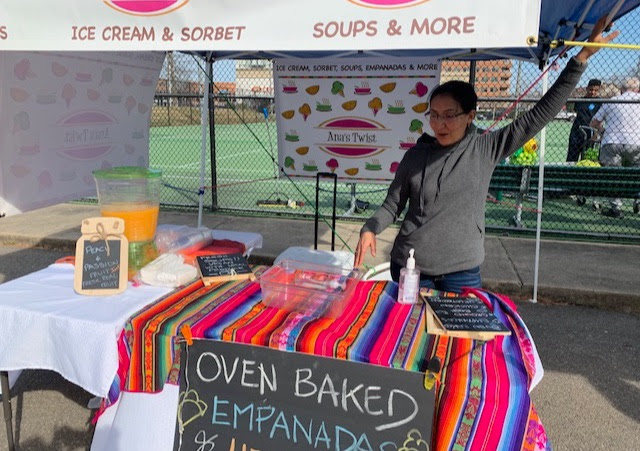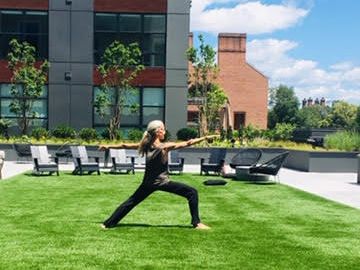 OLD TOWN NORTH CANAL DISTRICT · MONTGOMERY PARK PARKING LOT
901 North Royal Street
Did you know... Locally owned retailers, such as farmers markets return more than three times as much of their sales to the local economy compared to chain competitors.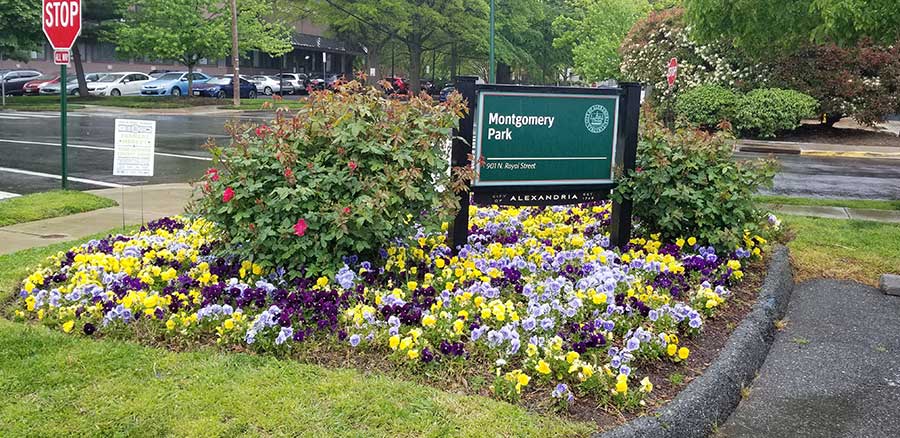 Greetings from The Old Town North Community Partnership
Market Hours: 3:30-7:30pm
Happy National Farmer's Market Week!
August 2nd -August 8th
This week is National Farmer's Market. A chance to support local farmers, sustainable farming practices and small local businesses. Please come out in support of our local farms and food vendors.
Farmers throughout the country have continued to provide, healthy fresh produce and small local artisan food vendors have added to that supply of mindfully prepared foods adhering to the strictest safety standards. Shopping at a Farmers Market allows folks to shop in the open air and with preorder options in place limit time spent on shopping.
Remember:
"No farms, no food" AND equally important in these challenging times
"No customers, No vendors"
We welcome a new vendor to the market, Alejandro of ColFarm.
Panela-Ancient Cane is a brand of COLFARMER that was inspired by Colombian Farmers who work hard to produce high-quality foods while implementing eco-friendly agricultural practices. We were stunned by the beauty of Colombian landscapes and the quality and diversity of its soil, which is highly suitable for the cultivation of many kinds of crops. At Colfarmer, we are passionate and committed to producing health-conscious foods... more info
Phone: 954-383-0536
Website: www.panela-ancientcane.com

Ivana of Maillard Therapy tempts the taste buds with Sweet and Savory Pastries baked in the European Tradition. Delicious!

Available this week:
**Mango & dark chocolate shortbread cookies filled w dark chocolate paste
**Carrot Pecan Cookies filled with White Chocolate & Orange paste
**Vanilla Shortbread Butter Cookies filled with Blueberry Lavender paste
**Double chocolate cookies - cocoa shortbread cookies filled with dark chocolate paste
Shortcrust Turnovers~Handpies:
*Apple-Caramel Shortcrust Turnovers aka Hand pies
Savory Shortcrust Turnovers~Handpies:
*Potato filling seasoned with Caramelized Onions and sweet Hungarian Paprika
* OR *Spinach filling thickened with egg free/dairy free Hollandaise sauce
Gluten free selection:
*Gluten Free* Carrot Pecan Cookies filled with White Chocolate Orange paste
*Gluten Free* Vanilla Shortbread Cookies filled Blueberry Lavender paste
Gluten Free FIBER RICH BREAD:
**SUMMER FLAVOR -mix of FLAXSEED, COCONUT & DRIED PINEAPPLE - roasted flaxseed & coconut flakes, dried pineapple, grated apples & apple purée, oatmeal, rice flour - Sweetened only with grated apples!

** Please, For shortcrust pastry preorders for Thursday Farmers Market pickup - order by Wednesdays 6:00pm
Phone: 202-290-8019 / Email: maillardtherapy@fastmail.com
Facebook Page | Instagram
Coffee lovers rejoice! Claudia of TAL Single Origin Specialty Coffee and Qualia Coffee Roasters.

Nicaragua El Consuelo $16
Costa Rica Tirra Honey $16
Colombia La Cordirella $15
Rwanda Kopikaki $15
Bali Blue Moon $15
Decaf Peru $14

Qualia's Cold Brew is delicious iced. Claudia also shares her Hibiscus Iced Tea, very refreshing on a hot summer afternoon.
www.qualiacoffeeroasters.com

Diaz Berries and Veggies continues to share sweet peaches, melons and summer's favorite treat, fresh juicy tomatoes along with other fresh produce from their farm in Virginia's Northern Neck.
Phone: 540-834-9546 | Facebook page.

Ana of Ana's Twist shares her summer sweet Sorbets, Signature Soups, Empanadas and Fresh Juices. I brought Ana's Sorbet to a dinner party over the weekend and it proved a huge hit. I also brought some of Cheese Goatees feta cheese to a meal with friends and it was a huge hit as well!
Phone: 703-201-1824
Email: Anastwist2016@gmail.com

Zac and his knowledgeable team at Cold Country Salmon bring us the best of the bounty of the Ocean and the Bay including wild caught Alaskan Salmon, Oysters from the Chesapeake and more. Preorders suggested.
Cold Country Salmon's offerings are very popular and preorders are suggested.
Website: www.coldcountrysalmon.com
Email: Zac@coldcountrysalmon.com
Phone: 7036234633

Sadly, our friends from Cheese Goatees have decided to stop attending the market. The sales at the market were too low to justify the drive from Pennsylvania. I have asked them to consider coming to the market as a guest vendor. Fingers crossed. They will be missed by their loyal fans.
Facebook
Email: cheesegoatees@gmail.com
Phone: 717-830-5686

Gordon of Gordy's Greens has fresh, healthy Microgreens from his home farm in Arlington and eggs from Free Range, Happy Hens living on an Amish Farm in Pennsylvania.
Phone: 703-850-2710
Email: info@oldtownnorth.org
Ozzy of Ozz's Catering brings us a sampling of Mediterranean Food, Hummus, Baklava, beet salad and Dolmas. Family style meals serving four to six people may be preordered for pick up at the market or pick up dinner to go from Ozzy at the market. Please place preorders by 2:00 pm Wednesday, August 5th. [menu]
Instagram: www.instagram.com/ozzcatering
Email: Thechefozz@gmail.com

We look forward to welcoming Mesi of Mesisam Ethiopian Eatery in late August. Can't wait to have her back at the market, missing her wonderful food!
Phone: 240-505-0040 / 703-594-6029
Website: www.mesisamtheethiopianeatery.com
Email: Mesisam@gmail.com

Masks are a fact of life in these new times, now you can look your best with a fashionable mask hand crafted by our friends from Panache. I also spotted some lovely pieces of hand crafted jewelry at the Panache table.

Big D'S Barbecue Sauce is back! This flavorful vegan sauce is perfect for grilling fish, meat, or veggies or spicing up rice or cold noodles. Episodes of Hell's Kitchen featuring Chef Declan will begin airing soon. We'll keep you posted! Try a dash over greens from the market to liven things up!
Guest Vendor Family of Nuts will be with us August 13th! Make sure to stock up on their locally roasted nuts and dried fruit. The perfect healthy snack.
Website: www.familyofnuts.com
Email: info@familyofnuts.com
Many of you have asked about Amy of from Politics to Pastry. Amy is immunocompromised and unable to attend any Farmer's Markets or make in person deliveries but she continues to bake for her loyal fans and sends us this update.
THIS WEEK we have three items available:

The chocolaty espresso-y version of the cookie that launched our company, the cocoa espresso pasta di mandorla amaretti, a chewy almond-flour Italian cookie with cocoa powder and espresso and a chocolate-covered espresso bean in the center (a gluten-free cookie, although we are not a gluten-free kitchen) ($10/dozen)
Our ever-popular, very lemony, super fluffy Italian lemon ricotta cookie, topped with multi-colored sprinkles ($10/dozen)
Our delicious full size triple ginger scone, with fresh ginger root, dry ginger, and crystallized candied ginger ($5/ea; 6/$25)

Orders can be placed now thru Wednesday for pickup this Thursday-Saturday (orders can be placed by direct messaging or emailing to frompoliticstopastry@icloud.com). All payment must be contactless (electronic via PayPal or credit card over the phone). Minimum total order of $20.00, and you can mix and match items sold by the dozen. Learn more here.

Please know the Old Town North Market is a rain or shine market, however, if the weather condition are unsafe because of thunderstorms and lightning, we may modify the setup and hours for the Market. Announcements will be made on the Market Manager's cell phone line. 571-218-2161
We are limiting the number of vendors at the market because of social distancing guidelines and are creating a rotating calendar of guest vendors as we head into the month of August. We will keep you posted on the guest vendor calendar for August.
We encourage preorder and pick up from our vendors and on site shopping at the market. Items may be preordered for pick up following the links our vendors have shared with us.
For the safety of the community. Guidelines for on site shopping.
To ensure the safety of our shoppers, vendors, and the community:
Shoppers and vendors must wear masks
Maintain Social Distancing
Please stay home and rest if feeling unwell
Enter at the Main Market Entrance at 901 North Royal Street
We encourage preorders to insure quick easy shopping and to make sure our vendors can meet your needs. We love you, but please don't linger!
The Old Town North Thursday Farmer's Market adheres to the guidelines of the CDC, the Virginia Department of Health, The Virginia Department of Agriculture and Consumer Services and the City of Alexandria.
We are a rain or shine market but we will cancel if high winds, heavy rains or thunderstorms make conditions unsafe for our shoppers or our vendors. Cancellations due to weather will be announced on The Old Town North Farmer's Market Facebook Page and on 571-218-2161.
Have a favorite vendor you would like to see at the market?
Please share their information with us.