The Old Town North Community Partnership works on specific community improvement projects in support of our goals.
Montgomery Park Dog Park Updates
The Old Town North Thursday Farmers' Market makes a perfect stopping point en route to the Montgomery Park Dog Park.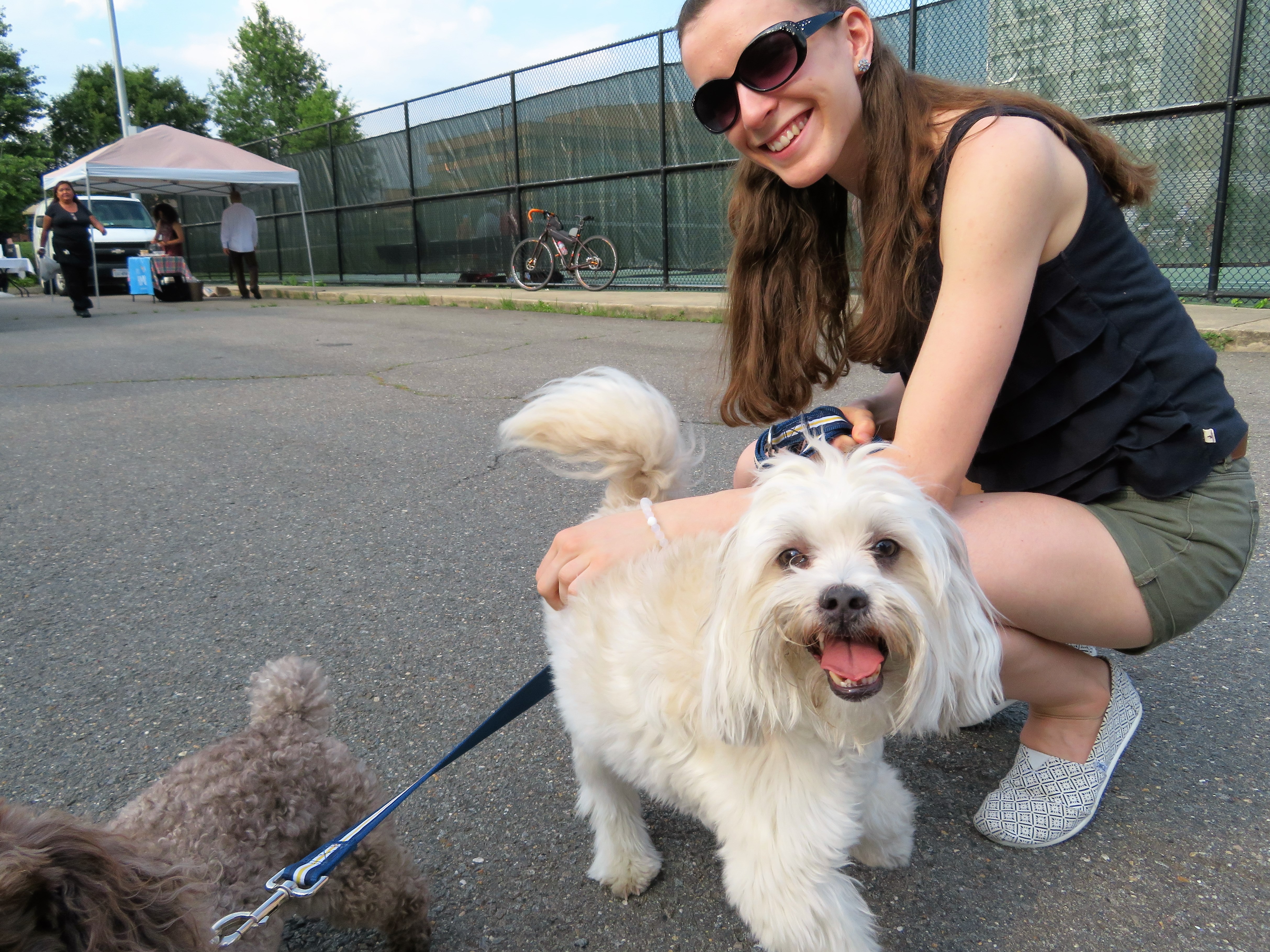 Community Events:
For several years, the OTNCP sponsored the "Taste of Old Town North" in Montgomery Park. This event allowed neighborhood restaurants to display their fine cuisine. We are expanding the taste into a three day event, a stroll through the neighborhood. Details coming soon.
We have also arranged for two summer concerts taking place in June and July in Montgomery Park.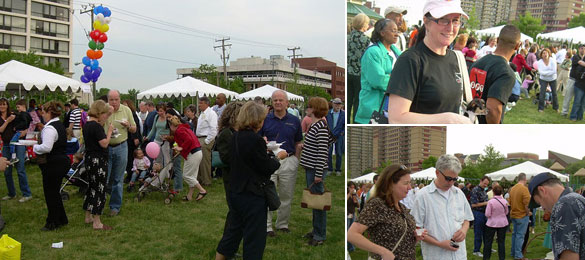 Information:
OTNCP is committed to providing information to its members about items of interest to both residents and businesses. We provide email alerts for our subscribers throughout the year. We have installed and maintain an information kiosk in Montgomery Park.
We track the status of a number of projects, including the Bus Barn, the ATC site, the AFBA site, Windows, and the power plant.
Business Attraction and Retention:
Old Town North has a surprising variety of retail and service businesses, some of which primarily serve our neighborhood, and others with a city-wide, regional, and national clientele. The mix of businesses and residential projects gives Old Town North its unique flavor of walkability. The presence of two grocery stores, numerous restaurants, a child care center, professional theater, and other amenities gives us opportunities to walk rather than drive to needed services as well as leisure time entertainment. OTNCP supports our local businesses and encourages area residents to patronize them. We provide a listing of service and retail businesses likely to appeal to our residents, and will be printing a Business Directory. We also inform area residents of new businesses through our e-newsletter. Through our events, we provide opportunities for businesses to showcase their services.
Our Old Town North Small Area Plan specifies that retail is to be provided on certain blocks as OTN redevelops. OTNCP strongly supports the retail focus area concept contained in the Small Area Plan and works with developers to ensure that retail space is included in their project proposals where appropriate.
Community Improvement Plan:
As much as Old Town North is already a wonderful place to live, there are always a few things that can be improved. OTNCP has already worked on a number of items, including better coordination of traffic signals and stop signs, repairs to street surfaces, streetscape elements, and beautification actions. We work closely with City of Alexandria officials in identifying and requesting public sector improvements, and with local residents and businesses on things the private sector can do. We always seek comments from residents and businesses in Old Town North on what they would like to see improved so that these can be part of the planning process.