[siteorigin_widget class="SiteOrigin_Widget_Image_Widget"][/siteorigin_widget]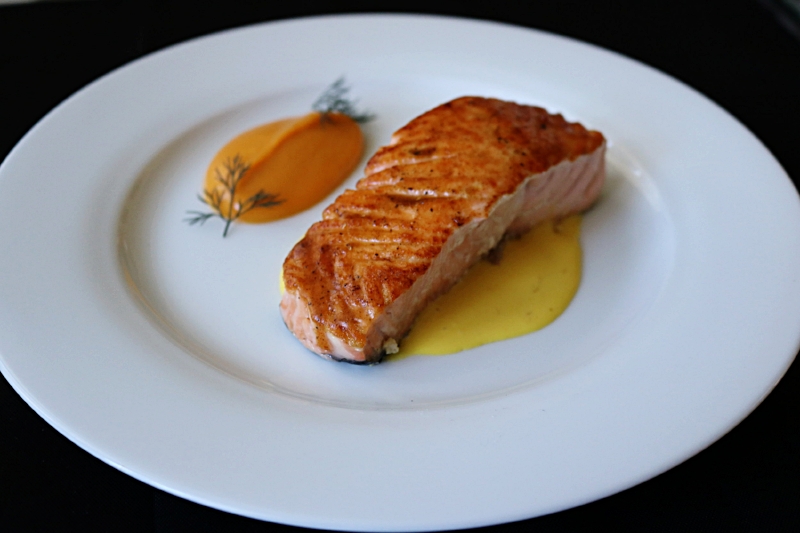 The best way to cook a salmon is by searing it. Why? Because you are creating a nice golden brown crust that will increase the natural sugar of the fish, which gives us more flavor.
Let's start cooking, but first, here is the list of ingredients you need.
Ingredients:
Salmon 1 portion
Oil 2 tbsp.
Butter 2 tbsp.
Spice the Sea 1 tbsp.
Method:
Remove the salmon from the cooler, and let it reach room temperature.
Heat up a skillet to medium-high.
Add the oil to the pan and let it warm up until smoky.
Take the salmon and place it on the pan, skin up. Do not move the salmon for 2 minutes. This will create the crust that we are looking for. Flip it over and cook it for 5 more minutes on medium heat.
Put the butter in a different pan and melt it, remove from the heat, add the Spice the Sea and let it set.
Plate the salmon skin down and brush with the butter. This will give the fish the juice it needs, the perfect balance of spices and the shine for presentation.
Enjoy with your favorite vegetables!!