Gables Residential
is an award-winning, vertically integrated multifamily company that is driven by "
Taking Care of the Way You Live™
." In addition, Gables is a privately held REIT specializing in the development, construction, acquisition, financing, management and ownership of multifamily and mixed-use communities. Gables Residential owns, develops and manages communities in high-growth U.S. markets such as Atlanta, Austin, Boston, Central Florida, Charlotte, Dallas, Denver, Houston, North Florida, Phoenix, Seattle, South Florida, Southern California and metropolitan Washington D.C.
Our newest development, Gables Old Town North, is in the historic community of Old Town Alexandria. Coming early 2019, Gables Old Town North will boast some of the finest retail and apartment home features in Old Town Alexandria, including being a short stroll to the beautiful Potomac River waterfront and quaint historic district. This site historically had a canal and limestone kiln beneath it and is now being transformed into a mixed-use community. This mixed-use community is a partnership between Gables and EDENS, a retail developer focused on sustainability that will concentrate on revitalizing a full square block in the Old Town North District of Alexandria.
Gables Old Town North, a 232 apartment home community will have studios, one and two bedrooms and will feature floor to ceiling windows, LED backlit vanity mirrors in bathrooms, energy efficient stainless steel appliances and more. There are several unique amenities as well such as fire pits and outdoor lounge with pergola, roof deck, swimming pool with cabanas and a public plaza art by renowned artist by Tom Fruin. The community design will integrate historic elements throughout the space, reflecting the importance of the history of the area. Gables Old Town North will certify as USGBC LEED for Homes Silver.
In addition to bringing Gables Old Town North to the community, Gables Residential is committed to the overall growth of the area. Eddie Meder, Development Director, is involved in the community and serves on the board of Old Town North Alliance, a group dedicated to contribute to the health and vitality of the Old Town North business and residential communities.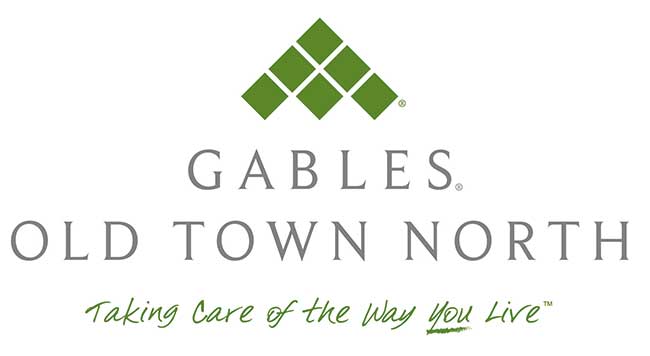 Contact Info
Carl A. Johnson
Address: 525 Montgomery Street | Alexandria, VA 22314
Phone: 571-982-4751
Email: cjohnson3@gables.com
Website: www.gables.com/otn