Old Town North is Celebrating
being Old Town North!
The Taste of Old Town North
September 20, 2018 | 4:00pm – 8:00pm
Montgomery Park
Get ready for an evening of free food, live music, fitness and wellness demos and more at the Annual Taste of Old Town North. The Taste will take place September 20 beginning at 4:00PM in Montgomery Park, 901 North Royal Street at the intersection of Montgomery and Royal Streets in Alexandria's vibrant Old Town North community.
In celebration of Old Town North and its recent designation as an Arts and Cultural District by the City of Alexandria, the Taste will highlight local restaurants and the Thursday Farmer's and Artisans' Market.
Featured eateries include The Perfect Pita, Thanida Thai, Trader Joes, TJ Stones, A La Lucia and Railstop Gastropub. Fitness and wellness demos from Seichou Karate, Old Town Sport and Health, River's Edge Yoga and an Open Art Class Courtesy of the Art League and Poe in the Park, staged readings of the works of Poe by the actors of the Guillotine Theatre Company.
Live music from Three Man Soul Machine, a soul, jazz and reggae band, and singer, songwriter Laura Tsaggaris accompany the Tastings and the open air art class.
"The Taste of Old Town North is a wonderful community event, and I love being able to sample the goodies provided by local restaurateurs," said City Council Member Del Pepper. I especially want to thank all the neighborhood businesses and property owners that contribute to this great evening in Montgomery Park."
Schedule of events includes:
Farmer's Market, 4-8PM
Fitness and Wellness Demos, 4-5PM
Food Tastings from Local Restaurants, 4-8PM
Open Air Art Event (art class courtesy of the Art League) 5-7PM
Live Music

Laura Tsaggaris, 5-6PM
Old Town North Past, present and future. Engin Artemel and Jeff Farner, 6-6:15PM
Three Man Soul Machine, 6:15-7:15PM
Poe in the Park, 7:15-7:30PM

Staged reading with actors of The Guillotine Theatre Company, 7-7:15PM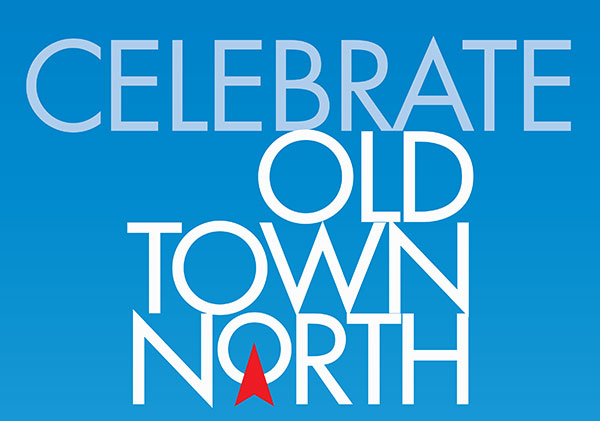 Participants
A La Lucia
Railstop Gastropub
Thanida Thai
The Perfect Pita
TJ Stones
Trader Joes
Fitness Wellness Demos
Old Town Sport and Health
River's Edge Yoga
Seichou Karate
Rain Date will be Thursday, September 27th with notification by noon, Monday, September 17th
Please keep in mind that the purpose of this event is to showcase what we have in Old Town North and to encourage people want to live, work and play here!
Platinum Level Sponsor: $1500 Level
American Real Estate Partners and Canal Center
Carr Properties
Crowne Plaza
The Gables Residences
The Montgomery Center
Supporters: $250 level
Fetch! Pet Care
Welcome to Fetch! Pet Care — from dog walking in Old Town to cat care in Del Ray to private boarding in Crystal City, we've got your tail covered. With 9 Years of experience we're fully committed to helping our friends and neighbors by providing exceptional pet care for everyone. No matter where you live in the area, we uphold The Fetch! Happy Pets Promise™ in which peace of mind, convenience, and satisfaction are guaranteed for you and your pets.
Ivy Hill Cemetery Historical Preservation Society
Ivy Hill Cemetery in Alexandria, Virginia is located on a bucolic 22+ acres of rolling hills, urban forest with ancient trees, and a gurgling stream. It hosts many species of birds and wildlife in the middle of Alexandria's residential neighborhoods. Ivy Hill is still an active cemetery for sales and burials, as well as an historic destination for visitors from all over the world. The Cemetery is a beautiful place to visit loved ones, or just to experience an oasis of peace and tranquility in a busy, urban area.
River's Edge Yoga
River's Edge Yoga Center, one block from the river in Old Town Alexandria, is a cozy yoga oasis dedicated to the teaching of yoga in the classical tradition. We offer Ashtanga Vinyasa Yoga, both the Primary and Intermediate Series and Mysore along with Yoga For Athletes, Yoga Sage a therapeutic approach to Yoga, Vinyasa Flow, Pre and post natal yoga,Yoga Tales for the younger set, Ballet and Barre.
Friends: $100 level
Expert Handyman
Expert Handyman & Remodeling, we realize that peace of mind is important to you. Our team of trusted craftsmen is licensed, bonded, and insured, meaning we are fully trained and prepared to take on your home projects—big or small. We let our quality work and commitment to customer satisfaction be our slogan.
---
Sponsorship
There are limited Prime Sponsorship Opportunities available; get your Brand out there and on our major banner!
Platinum Level Sponsor – Taste of Old Town North: $1,500.00
Gold Level Sponsor – Live Music: $1,250.00
Silver Level Sponsor – Arts Expo: $1,000.00
Community Sponsorships are also available to be listed in the program and Business Directory.
Supporters: $250.00
Friends: $100.00
We really hope that you will be able to join us. The residents and business people who frequent our sidewalks need to know you and what you do.